Thanksgiving Dinner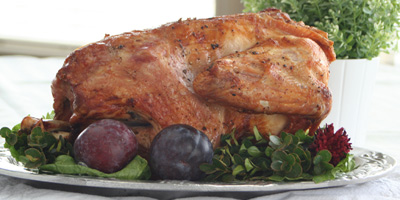 The Biggest Meal of the Year: I'm not talking about the night you get cajoled into a Chuck-a-Rama buffet and end up eating your weight in all-you-can eat meat cooked in lard. I mean Thanksgiving, that culinary holiday to beat all, where the only cajoling involves finding a good place to take a nap when it's all over.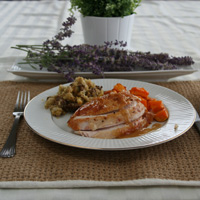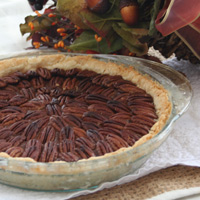 In case you're wondering, this is my favorite holiday. Once a year in America, we prove that we don't need advertising and fancy packaging to spend time with our families. I love it! Thanksgiving may be the one pure holiday left, simply because it sits in the shadow of the biggest commercial cash cow this side of the north pole. (To my knowledge they haven't started packaging snickers bars shaped like turkeys.) Thanksgiving remains a tradition of home-cooking and family memories, and I hope it stays that way.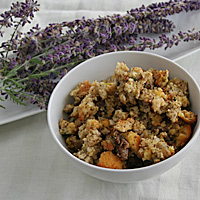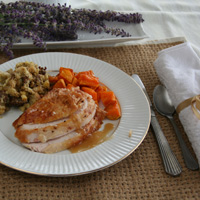 Ashley and I worked together on some great recipes to help make the memories this year. There are step-by-step instructions on cooking the perfect bird, along with cornbread stuffing (the only way to go in my opinion), sweet potatoes, and chocolate pecan pie that will carry you right into dreamland with it's rich flavor. I've also included some other suggestions from the site at the bottom of this page. Happy Thanksgiving!
-Sierra